Van Dough offer!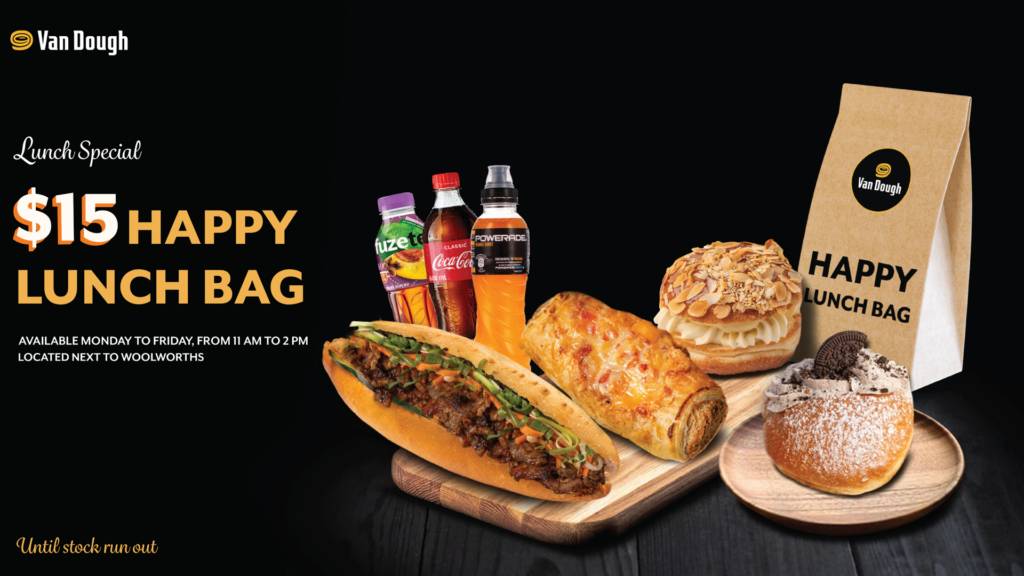 Our Van Dough bakery has launched a special lunchtime promotion called 'Happy Lunch Bag'. We can't wait to try each of these fantastic deals!
Special offer details (available between 11 am to 2 pm, from Monday to Friday):
Monday → Chunky Steak Pie + Cookies & Cream Donut + 600mL Soft Drink + Sauce
Tuesday → Grilled Pork Banh Mi + Cinnamon Ring + 600mL Soft Drink
Wednesday → Chicken & Avocado Focaccia + Cinnamon Ring + Fuze Tea
Thursday → Grilled Chicken Noodle Salad + Can of Soft Drink
Friday → Bacon & Cheese Sausage Roll + Beesting + Powerade + Sauce
See you for lunch at Van Dough tomorrow!